2015 Bridge & Back 10K – thank you runners, sponsors & volunteers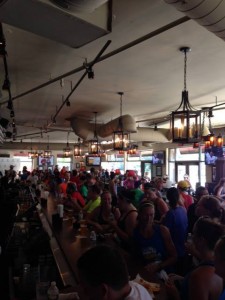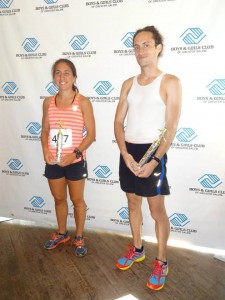 Bridge & Back 10K to Benefit the Boys & Girls Club- Thank You!
On a beautiful Sunday morning in early August, Heritage Days in Salem was kicked off by over 400 runners, volunteers and spectators who took to the streets of Salem and Beverly for the 3rd Annual Bridge & Back 10K run to benefit the Boys & Girls Club of Greater Salem.
The Bridge & Back 10K race gives a nod to the original Heritage 10K road race, which kicked off Heritage Week in Salem for about 35 years before ending in the 1990's.
On behalf of the Boys & Girls Club of Greater Salem, thank you to all the runners who participated in our event, which spanned the cities of Salem and Beverly. It is the only race to use the Sgt. James Anthony Ayube II Bypass road and traverse over the challenging Salem/Beverly Bridge in both directions.
This community event would not be possible without the support of our generous sponsors, including lead sponsors Tavern in the Square, New England Running Company and Sam Adams. Additional sponsors include North Shore Road Race Guide, Boston Herald, East Boston Savings Bank, The Stephen M. O'Grady Foundation, Danversport Yacht Club, Footprint Power and Analogic.
We are grateful to the many volunteers who donated their morning to help out at this community event, including: TR Ramsdell, Beth O'Grady, Mara Mendlesohn, Robin McGuire, Joe Armstrong, Lisa Dibella, Katie Canizaro, Don Gallucci, Marissa Rodriques, Amy and Brendon Walsh, Grace Duran, Elvis Perez, Deb Kumar, Tracy Collins, Ed Zielinski, Andy Sousa, Alison Phelan,  Marvin Baez, Luke McClain, Jack Jimenez, Danny Lukande, Kieshawn Jacobs, Anthony Pena, Kevin Logi, Jose Romero, Emi Perez, Jordan Ortiz, Brandon Oyarvide, Bryan Pena, Tajarah Vassell, Kane Fobella, Klaus Llanaj, Jenssy Romero, Korben Vizcaino, Saulo Santa,  Alex Sanchez, Andre Daley, Ricky Arias, Bryan Martinez, Marc Gomez,  and Yafell Maldonado.
A huge thank you to the Salem and Beverly Police for keeping our runners safe and controlling traffic during the race, and the Salem and Beverly residents who cheered along and encouraged our runners on the course.
Again, thank you to everyone for making this a fantastic event to benefit programs at the Boys & Girls Club of Greater Salem
Doug Bollen
Bridge & Back 10K  Race Director
Chief of Operations
Joanne Scott
Executive Director