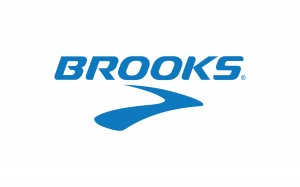 2018 North Shore – Brooks Running Series
 Brooks Sports Company and the North Shore Running Series are hosting a race series for 2018. There will be six racing events offered, and finishers of all 6 races will receive a Hoodie with the logos of each race printed on the Hoodie and a pair of Brooks running gloves.  The Brooks Running Series gives runners a chance to experience a variety of races on the North Shore in Salem, Beverly, and Danvers. All races support local non-profit agencies and charities, so your hard work will not only be rewarded, but will help benefit community programs on the North Shore. The 2018 race series includes:
1) Monday, January 1: Frosty Four New Year's Day Race, Salem, 10 a.m., 4 miles: A relatively flat course, some rolling hills. In partnership with the Wicked Running Club; a portion of proceeds will support youth scholarships.
2) Sunday, April 29: The Tapleyville 7 Mile run  Danvers, Ma  9:30a.m.,  7 miles:  The course which incorporates part of weekly D5K and the Danvers Rail Trail. A portion of the proceeds benefit Boys & Girls Club of Greater Salem and the Alzheimer Association.
3) Sunday, June 17: Beverly Coast  10 Miler, Beverly, 7:30 a.m., 10 miles: This race starts and finishes at the Cove Community Center and follows scenic Route 127. A portion of the Proceeds benefit the Boys & Girls Club of Greater Salem and the Alzheimer's Association.
4)  Wednesday, July 4    Summer Sizzler 5K,  Danvers, TBA  5K (3.1 miles)  This race will take place on the Danvers Rail Trail with a portion of the proceeds going to the Danvers Rail Trail Association .
5) Sunday, August 5  Bridge & Back 10K, Salem, 8 a.m., 6.2 miles:  This race kicks off Heritage Week in Salem, and starts and finishes at The Tavern in the Square in Salem. The race crosses the Salem/Beverly Bridge, through Beverly and returns back over the bridge to Salem.  All proceeds benefit the Boys & Girls Club of Greater Salem.
6) Thursday, November 22: Wild Turkey 5 Mile Run, Salem, 8 a.m., 5 miles: This Thanksgiving Day event follows a fairly flat course along a scenic, waterfront route. Voted Best Holiday race in 2013, 2014, 2015 by the North Shore Road Race Guide. Proceeds benefit Boys & Girls Club of Greater Salem.
There is no fee to participate in the 2018 Race Series (aside from the race registration fees). Races may be subject to change.
Just fill out this application and return it by 4/1/18 to be eligible for a Hoodie (finish all 6)!
—————————————————————————————————————————————————————————————————
YES! Please enter me into the North Shore Brooks 2018 Running Series:   (races may be subject to change).
Unisex Sizes (Circle One):  XS,   S   M,  L,   XL, XXL    Hoodie and gloves if you finish all 6.
Name:_____________________________________ Age (as of 1/1/18):______   Circle One:   Male     Female
Email________________________________________________Address:______________________________ City:______________________ State:_____ Zip:________
Return by 4/1/18 to: dougbollen12@yahoo.com or  Doug Bollen,   c/o 2018 Brooks Running Series, 27 Williams Street, Salem, MA 01970