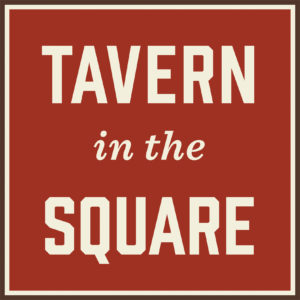 Bridge & Back 10K to Benefit the Boys & Girls Club a Great Event
On a beautiful Sunday morning on August 7th, Heritage Days in Salem was kicked off by over 400 runners, volunteers and spectators participating in the 4th Annual Bridge & Back 10K to benefit the Boys & Girls Club of Greater Salem.
The Bridge & Back 10K race gives a nod to the original Heritage 10K road race, which kicked off Heritage Week in Salem for about 35 years before ending in the 1990's.
On behalf of the Boys & Girls Club of Greater Salem, thank you to all the runners who participated in our event, which spanned the cities of Salem and Beverly. It is the only race to use the Sgt. James Anthony Ayube II Bypass road, and traverse over the challenging Salem/Beverly Bridge in both directions.
This community event would not be possible without the support of our generous sponsors, including lead sponsors Tavern in the Square, New England Running Company, Brooks Sporting Company and Analogic. Additional sponsors include North Shore Road Race Guide, the Boston Herald, the Stephen M. O'Grady Foundation, Monadnock Spring Water, Jimmy Johns and Naked Juice.
We are grateful to the many volunteers who donated their morning to help out at this community event, including: Kathy Murtagh, Lori Denault, Michelle Tortora, Patty Scarpetti, Beth Zois, Stephanie Hagyard, Debbie Everett, Keith Langlais, Ed Zielinski, Kendra Wells Burke, Julie Arrison, Carolyn Libelo, Marissa and Jake Rodriquez, Kevin Power, T.R. Ramsdell, Beth O'Grady, Mara Mendelsohn, Joe Armstrong, Lisa DiBella, Amy and Brandon Walsh, Ed Zielinski, Bryan Pena, Divin Katende, Maria Alberto, Yoliana Ynoa, Martello Cesar, Chris Ngarambe and Jadeliz Flores.
A huge thank you to the Salem and Beverly Police for keeping our runners safe and controlling traffic during the race, and the Salem and Beverly residents who cheered along the route and encouraged our runners on the course.
Again, thank you to everyone for making this a fantastic event to benefit programs at the Boys & Girls Club of Greater Salem
Doug Bollen
Bridge & Back 10K  Race Director
Chief of Operations
Joanne Scott
Executive Director
The  4th Annual Bridge & Back 10K road race will be held on Sunday, August 7, 2016. The races starts at 8:00am on Charter street and the post party will be held at the Tavern on the Square in Salem.   The race crosses over the Salem/Beverly bridge and runs up Dane Street beach and back over the bridge on the bypass road to the Tavern on the Square.  The first 400 runners to register will receive a short sleeve tech shirt from Brooks.   For further information, email dougbollen12@yahoo.com.
Link to register online:  https://racewire.com/register.php?id=6315